"Berbera Port expansion and modernization work is the biggest construction project in Somaliland." said President Bihi

Speech of the President of Somaliland, His Excellency, Musa Bihi Abdi
Distinguished Guests, Ladies and gentlemen,
Hargeisa(ANN)-Yesterday we observed the ground breaking ceremony for the expansion and modernization of Berbera Port. Today, we celebrate the contract awarding ceremony. Together, these two events mark the start of construction of the expansion of Berbera Port. I thank you all for your participation in this event and your interest in this project. I want to thank the Government of UAE, Ethiopia, DP World, Somaliland Ports Authority and everybody who has worked so hard to make this happen. We are proud of the work that has been done, so far, to help make this day possible.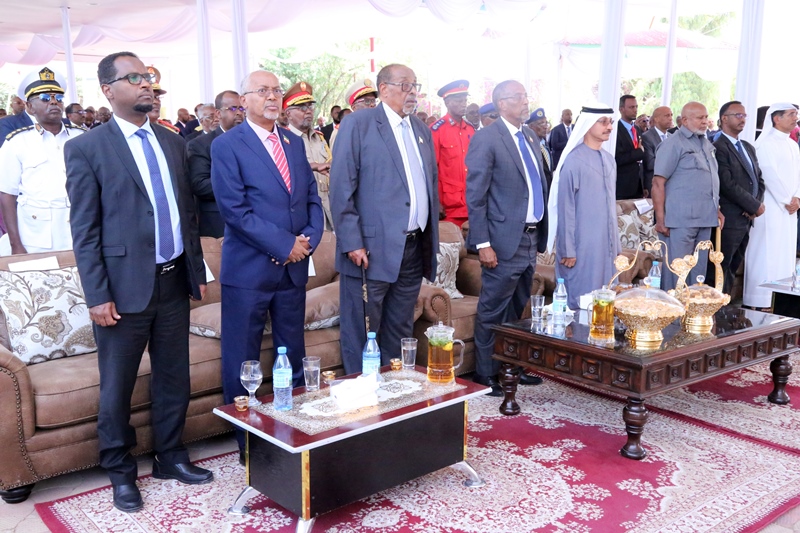 Today is a historic day as we mark another major milestone in the development of our economy and by investing in our infrastructure we will be able to grow for the benefit of our people, the region and beyond. Connecting to landlocked countries such as Ethiopia and the rest of the region will reinforce the firm relationships that now exist and make Somaliland an important player in regional economic integration and growth. The importance of the Port of Berbera as a Red Sea gateway for the Middle East and Africa can now be realized, unlocking our potential as a trade hub and creating jobs across the country.
The Berbera Port expansion and modernization work is the biggest construction project in Somaliland. This, together with the Berbera free zone and the new airport are an essential part of Somaliland's economic development transformation and linkage to the wider regional economic integration and growth. This did not happen by itself. It is the result of tremendous work, notably by the governments of Somaliland, UAE and Ethiopia.